I started my QP certification and career at Pfizer Manufacturing NV in Puurs as Project Engineer in the chemical lab. I was responsible for analytical tech transfer and validation and for those of you, like my younger naïve self, who thought that those transfers and validations were always prosperous and efficient in such big pharmaceutical players, it is not the case. Many little things went wrong quickly, which led to delayed timelines and nobody, including myself, likes delayed timelines. Well-intentioned but empty phrases like 'you couldn't do anything about it' or 'it was beyond your control' were used to motivate me. But honestly, to me, it felt like I disappointed colleagues and other people who were relying on the project. To turn this nagging feeling into action, I decided to solve this problem at any cost and preferably as quickly and efficiently as possible and in doing so, my first six sigma project was born.
During that first project, I distinctly remember getting to know myself and my place in a professional environment. I loved the dynamic aspect and the drive to solve a problem together and more than that, I really hated inefficiency and waste (speaking of an excellent combination…)! My former mentor and leads at Pfizer quickly picked this up. Because of them, I got the opportunity to develop further in the Six Sigma given. Green belt, black belt, statistics, stakeholder management, lean trainings all passed by and my drive towards complex problems and the aspect of helping people kept growing.
"Coming together is a beginning. Keeping together is progress. Working together is Success."
Henry Ford, Founder of the Ford Motor Company and sponsor of the Assembly Line.
Since that day, I took on every six sigma project with both hands. I got to know other departments, other visions, other approaches and, above all, other people. I think the 'people' part is central to this albeit far too often underestimated. Many pharmaceutical processes being QC, QA, complaints, RA still require many people each with their specific roles and responsibilities. Each gifted with his/her own personality and values in life, each equipped with the specific training program laid out for his/her task to make as few or no mistakes as possible, each…. I could go on and on, but what I wanted do demonstrate is that people play a central role in this. No matter how complex the problem, no matter how much experience or tools you have, if you are on your own, you are lost….
"Intellectuals solve problems, geniuses prevent them"
Albert Einstein
In March last year, I got a call from a fellow QP and friend, Thomas Eerdekens, that there was an opportunity within the consultancy agency 'Farma Consulting & Partners' to leverage on my skills and help companies set up efficient processes and flows. I got to the point where I wanted to setup right first time processes to prevent problems from occurring instead of only solving them. So I decided to take the plunge! And here I am, working as a consultant for Johnson & Johnson CAR-T to set up efficient, right-first-time sample flows to get the product to patients in a timely manner. Speaking of no room for errors… The way I like it!
For me, working at Farma Consulting and Partners combines two things I value highly: being a trustworthy partner helping other businesses and people and continuously improving myself in that respect. It gives me the opportunity to continuously improve the way I work and adapt to the ever-changing demands of both our customers and life itself. Because in the end, the only true constant in life is change. Using this mind- and skillset to further develop Farma Consulting & Partners is obviously something I am very much looking forward to!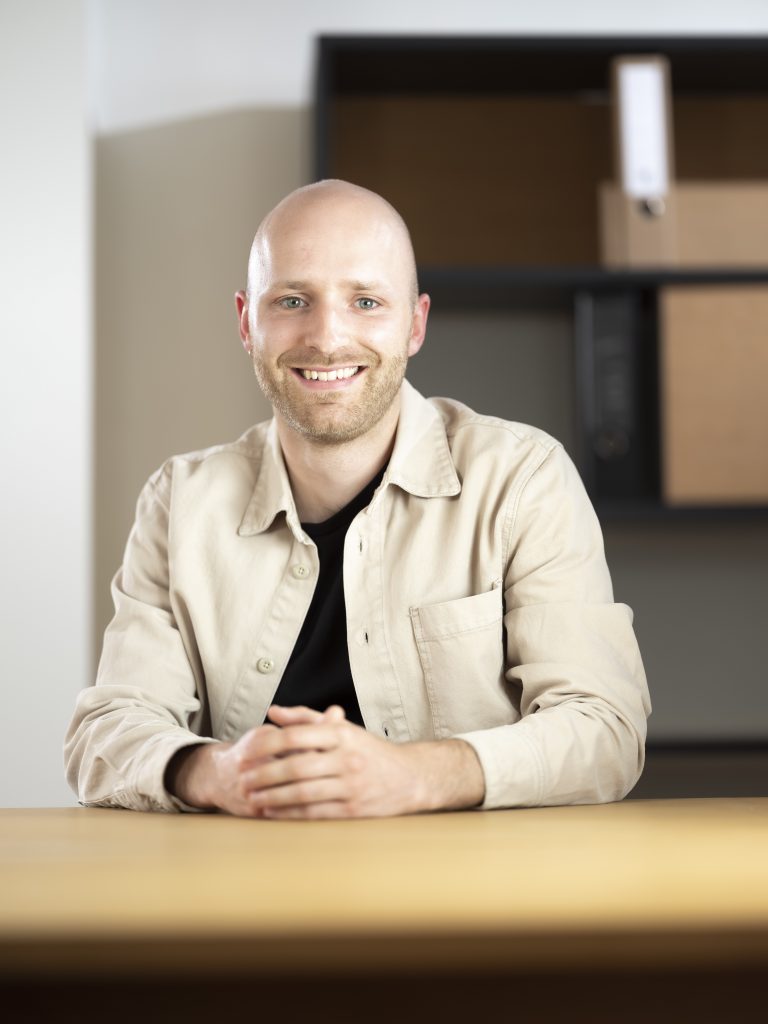 About the author:
Jan has built up a broad technical background as an Operational Excellence Deployment Lead within commercial aseptic production as well as quality control of vaccines, parental and ophthalmic products. He has extensive experience in executing complex Six Sigma and LEAN projects and in deploying Operational Excellence cultures.
Within Farma Consulting & Partners, Jan is responsible for supporting our customers within the project work. He acts as an SME on LEAN and Six Sigma projects and statistics.