Jumping from the school desks right into professional life, I would never have been able to predict my career path so far. After some years in the field (yes, I know the 30ies are approaching), it is a nice time to reflect about my journey so far.
The first chapter
With some "first day of school" feelings, I started my professional career at Janssen Pharmaceutica in September '17. To date, I still remember my first steps at the site in Beerse. Walking onto the site on my first working day made quite an impression. But let's get back to work. During my QP traineeship, I supported various projects within the sterile operations department, through which I was able to gain valuable experience within the field of aseptic manufacturing.
I must admit the sterile manufacturing areas were as impressive as the site itself. I enjoyed working in a state-of-the-art environment full of highly educated professionals. It enabled me to learn from industry experts, which felt really like a kickstart for my career.
Another wonderful opportunity was the introductory platform for QP trainees, where we had the privilege to meet with (senior) management and get a flavor of the wide range of activities on the site. Yet, this made me doubt even more about my further career path, as there were a lot more departments and functions than I could even imagine!
After six months, I received my official QP certification from the FAHMP. And although I loved working at Janssen, I chose to take a different path after my traineeship. I guess my natural curiosity to discover new areas had already taken over at that stage.
Let's jump
Sharp is a CMO, specialized in primary and secondary packaging for the pharmaceutical industry. Although it might not be as known as Janssen, the site in Belgium (Hamont-Achel) employs around 500 employees. I worked in the QP team, where we focused on batch release and all regular QMS activities (deviation handling, change control, complaint management…).
Whereas I was able to specialize myself in a specific field at J&J and learn from all experts over there, I received a broader view on QA at Sharp. I was less able to specialize, but on the other hand, I formed a broader view on Quality Management and the interactions between all processes and stakeholders within a pharmaceutical company.
Another totally new experience for me was working at a CMO. Working at a CMO means interactions with a lot of different external stakeholders. This creates a very dynamic atmosphere, which I really enjoyed during my stay there.
A whole new world (again)
Due to personal reasons – we moved back from beautiful Limburg to Leuven – I decided to leave Sharp. Next on my path was Air Liquide Healthcare. The company is active in the world of medical gases (e.g., oxygen, anesthesia gases…) and besides, the company offers services in the medical device field (e.g. renting and maintenance of CPAPs and ventilators, construction of piping networks for medical gases in hospitals…).
My work focused on the follow up and improvement of the QMS. Not only was the world of medical gases new to me, but also the medical device field was. The QMS of Air Liquide did not only embrace GMP requirements, but also the ISO9001:2015 and ISO13485:2016 norms. Getting insight into how all these requirements were translated into one lean QMS, was very instructive and provided me again with a lot of new insights.
Landed!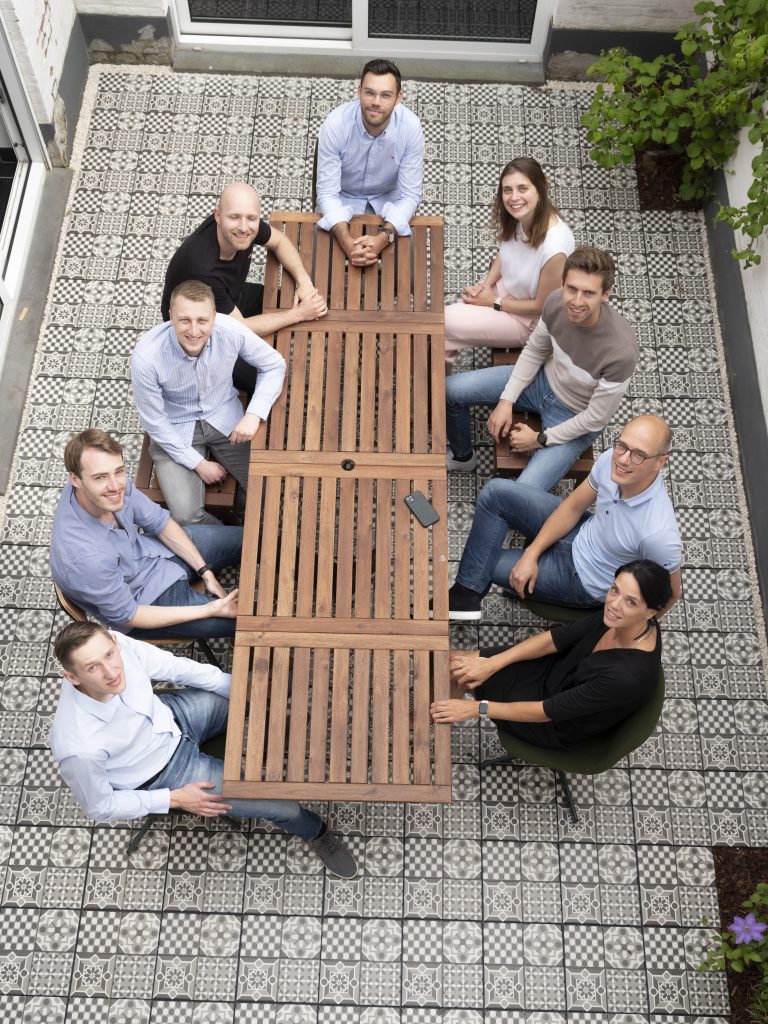 Due to a sudden re-encounter, I got back in touch with my former Manager from Sharp. He was a freelancer at the time and played with the idea of starting up his own business. As I got along with him very well and as the idea of building something up from scratch triggered me, I decided to take the gamble.
If there is one thing I learned from my previous experiences, it is the fact that I have a very wide interest. The pharmaceutical industry is so versatile and each environment is truly unique. Apart from that, I should acknowledge that I like to keep learning and that I hate routine. Putting all these pieces of the puzzle together, I think I have finally landed at the right spot: an expert company focused on QA & QP services. It gives me the opportunity to develop myself further within different environments, gain experience with different technologies and all of this in a very open atmosphere together with like-minded, highly motivated professionals.
If I needed to give myself some advice five years ago, I would go for the following:
Look for a company where you receive chances to develop yourself. Make sure there is a vision in place for your training & development.
Look for a mentor. You will need someone with experience to support, stimulate and challenge you.
Choose a working environment where you feel good and where you are valued sincerely. You work to live and not the other way around.
Make sure to look around and steal with your eyes. Encourage yourself to be assertive and to ask for guidance from your colleagues.
Don't stick too long in the same function in the beginning of your career. There are so many opportunities, so use them!
The first five years of my career have flown by. Looking forward to the next ones!
About the author: Thomas is Partner at Farma Consulting. He is responsible for supporting our customers within Quality Assurance and Quality Management projects.